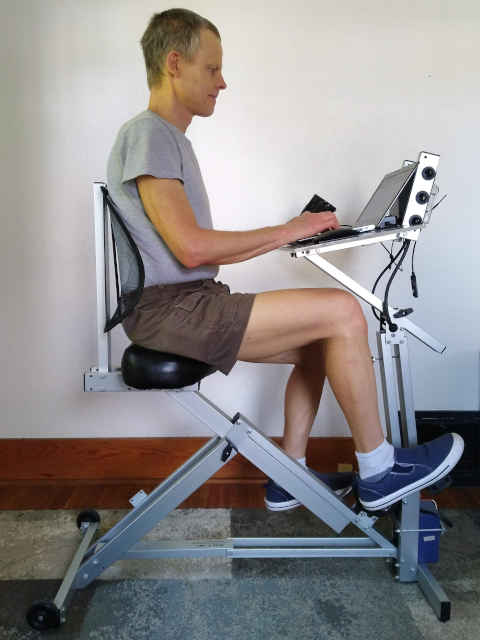 Go Green,
Keep Fit,
& Get More Done.
The PedalPC is a pedal-powered computer desk that can power a laptop, charge your phone, and more.
If you spend multiple hours a day sitting at a computer, wishing you were more active and energy self-sufficient, then the PedalPC might be right for you.
What You Can (and Can't!) Do with a PedalPC
You can't do these (they take too much power!):
power your refrigerator
cook food
run power tools
How It Works
Features and Benefits
Dependable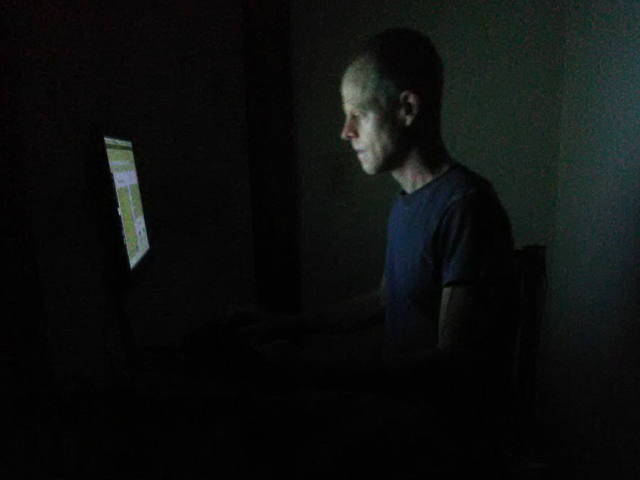 Generates the same amount of electricity, day or night, rain or shine, wherever you are.
Accessible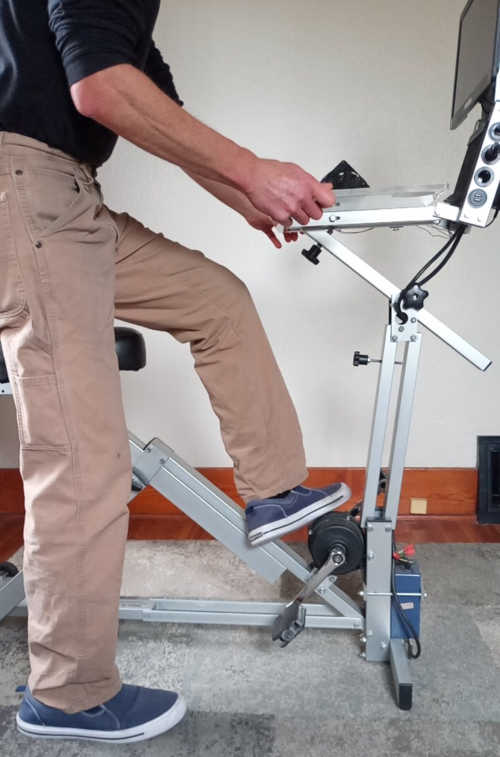 The desk pivots forward to make it easier to get on and off.
Adjustable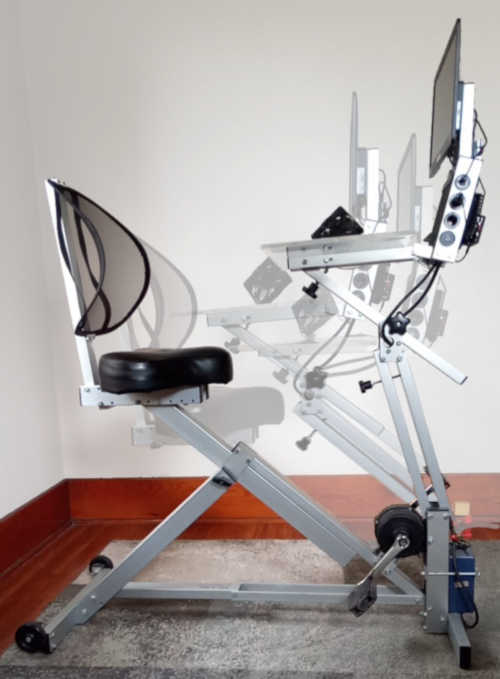 Both the seat and desk adjust to fit your body.
Comfortable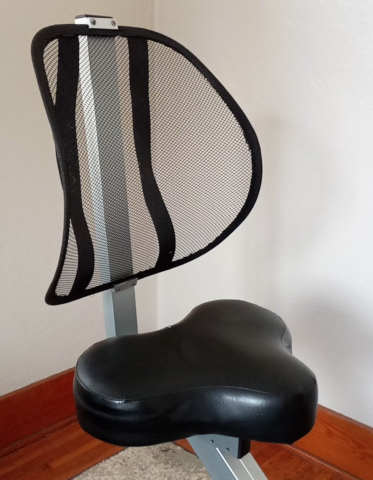 Large padded seat and mesh back allow you to work for long periods.
Portable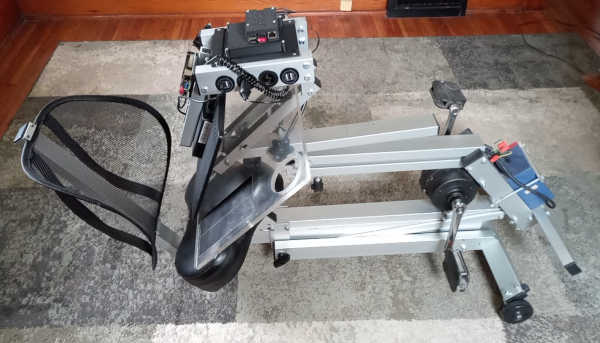 Folds into a compact size to make it easy to carry, with built-in rollers to make it easy to move.
Durable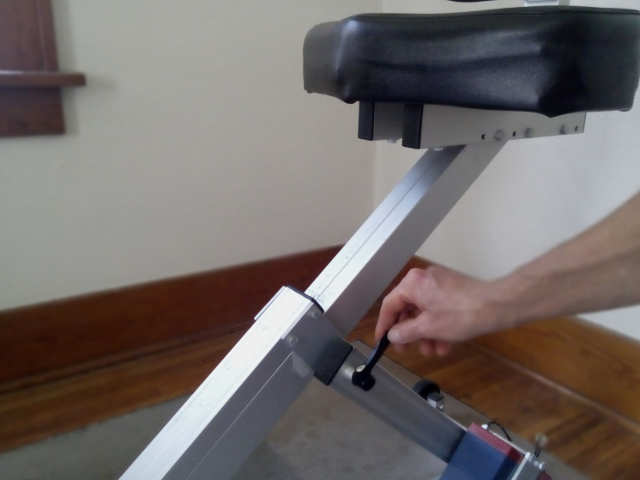 Made from rugged, rustproof anodized aluminum to last a long time.
It's Not For Everyone
The PedalPC is best suited for energy-conscious people of average-or-above fitness level who want to be more active. It's ideal for engineers, software developers and other technical people (like me!) who work from home.
If you would like more information, please contact me.
Interested in this Project?
Sign up for the project newsletter or subscribe to the RSS feed to get updates.