The PedalPC is a human-powered computer desk that allows you to exercise and generate electricity while you work.
It is intended for engineers, software developers, and other technical people (like me!) who want to be more energy-independent and physically active when working from home.
The design is based on what I have learned powering my home office using only human power for more than 10 years.
Here's a brief video describing it (click the image to load the Youtube embed video):
What You Can Do with a PedalPC?
The desk can generate up to 70 W of electricity, depending on how hard and how fast you pedal.
That's enough to power the following equipment:
...while simultaneously recharging:
It CANNOT do the following:
power your refrigerator
cook food
run power tools
These tasks consume more power than a person could comfortably supply.
How It Works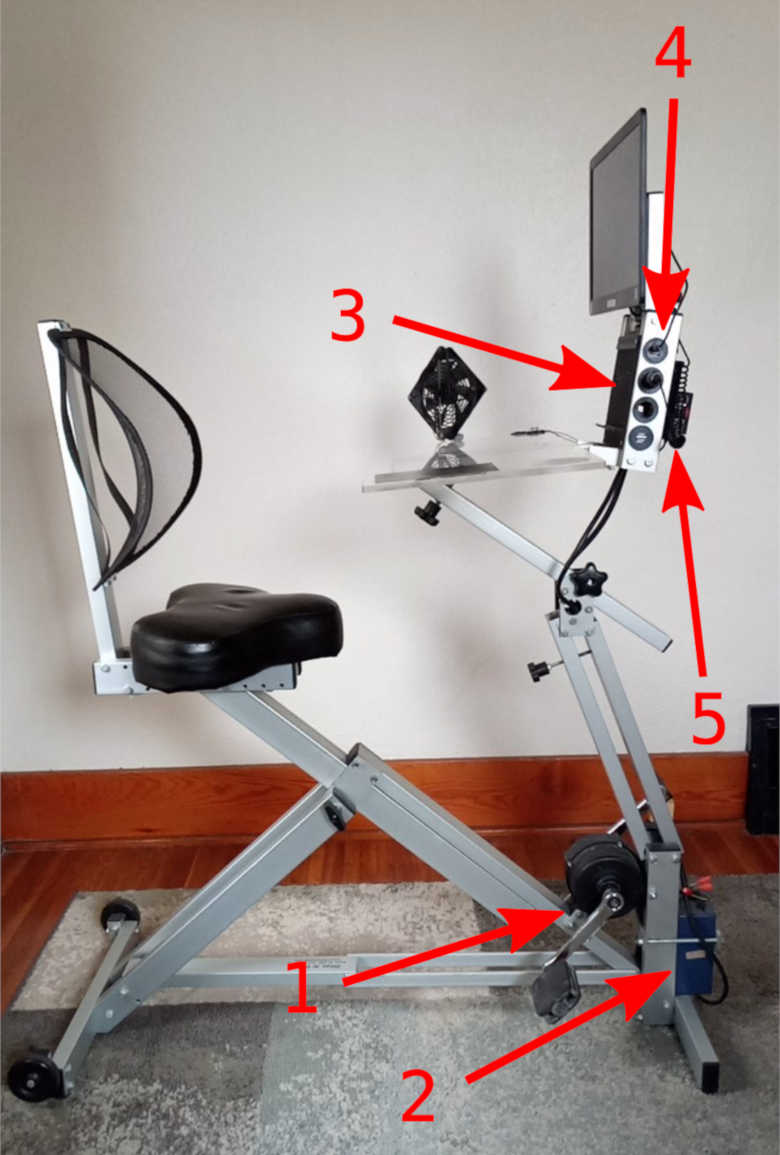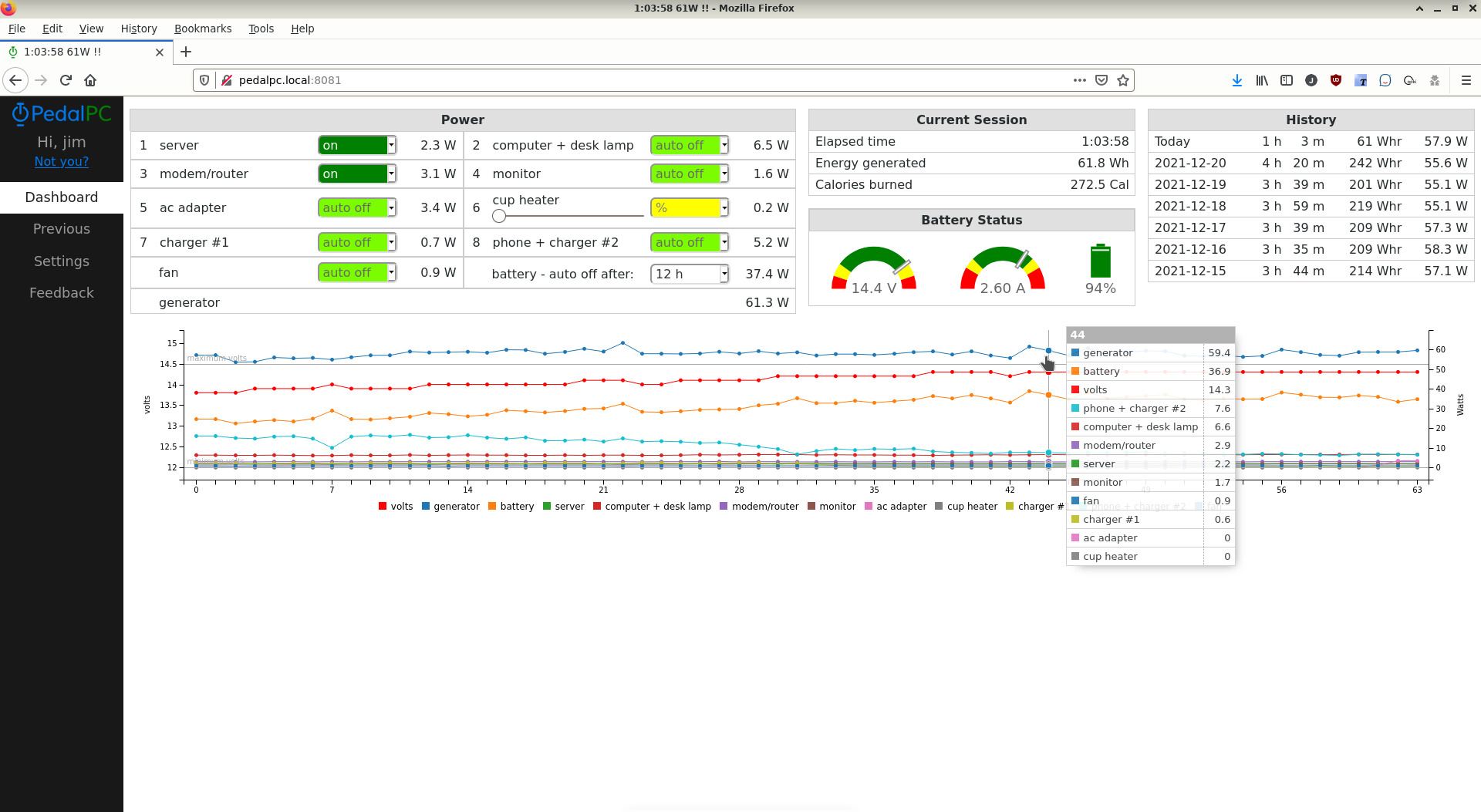 Features & Benefits
The PedalPC offers the following features:
Dependable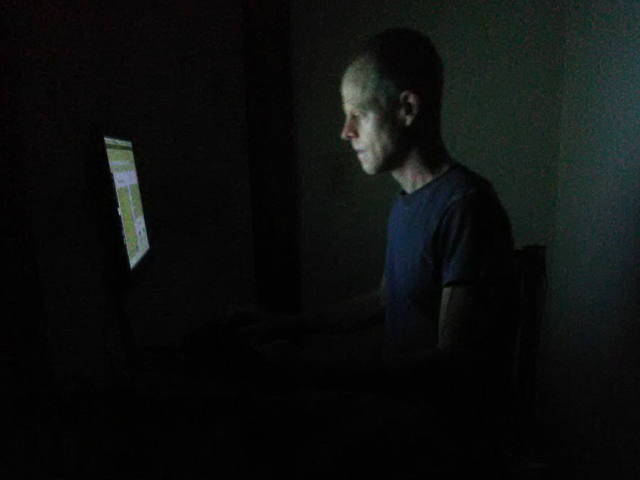 The generator outputs the same amount of electricity, no matter the time of day or weather conditions outside.
Accessible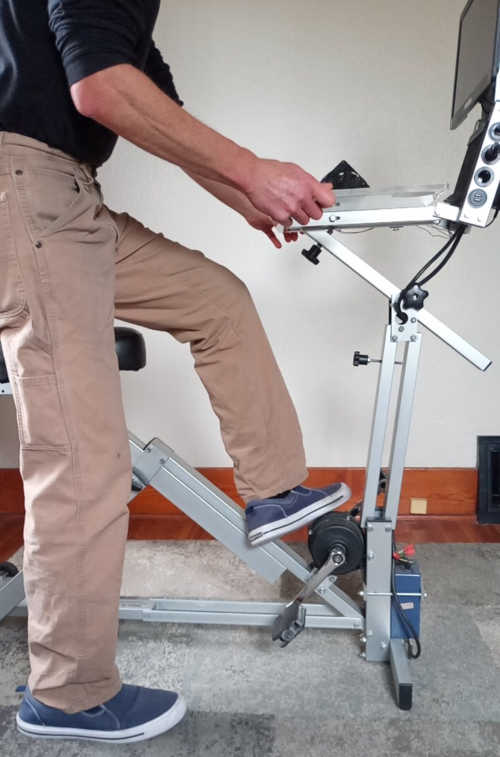 The desktop pivots forward to make it easier to get on and off.
Adjustable